Managing Paralegal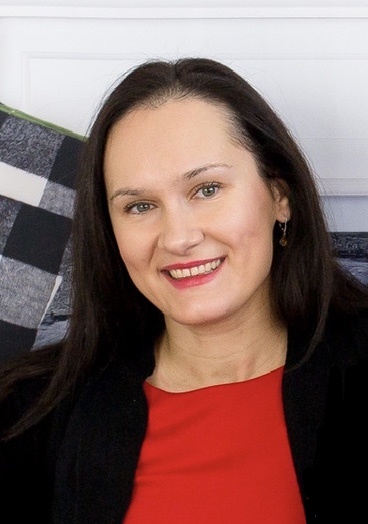 Our Managing Paralegal and Client Services Manager, Cvetanka Dimovski, is a law graduate, with two LL.M. Degrees, a Paralegal Certificate, and extensive experience as an immigration law paralegal.
Ms. Dimovski holds an LL.M. Degree in E.U. Business Law from the University of Amsterdam, Netherlands and an LL.M. Degree in Information and Communication Technology Law from the University of Oslo, Norway, in addition to her Bachelor's Degree in Law from the Faculty of Law Iustinianus I, Skopje, Macedonia. Moreover, she is a graduate from the A.B.A. approved Paralegal Certificate Program of the College of Dupage in Glen Ellyn, IL.
Ms. Dimovski has over 8 years of professional experience as an immigration law paralegal (both business immigration and family immigration), and a great passion for the U.S. Immigration Law.
She enjoys reading and staying abreast of the recent developments in the U.S. Immigration Law.
---
Our Company
We are experienced and competent freelance immigration paralegals offering high-quality, professional paralegal services to attorneys exclusively. We go an extra mile to achieve the goals of our clients and meet their deadlines. With our low-cost service we can help you handle the overflow of work in a timely manner.

---
We have great attention to details, prompt and expedient service and extensive knowledge of the U.S. immigration laws and procedures. We can handle your case from start to complete assembled package. We can serve you as a main point of contact with your clients, interview clients, handle documents gathering and fill out immigration forms. We draft petitioner's letters of support and attorney's cover letters. We conduct legal research, status inquiries, and perform other tasks as required.
We work at an upfront agreed per-case, flat-rate fees, thus saving you time and money. Our services are cost-effective for our clients. All tasks are completed quickly and efficiently. We will email you the finished product, or if required, we will mail you a completed package ready for filing.
We guarantee confidentiality. A retainer and confidentiality agreement will be executed to insure that our working relationship is confidential and professional.
---
© 2020 D Immigration Paralegal Services, LLC, all rights reserved